September 04, 2017
How to Select the Perfect Bed Linen for You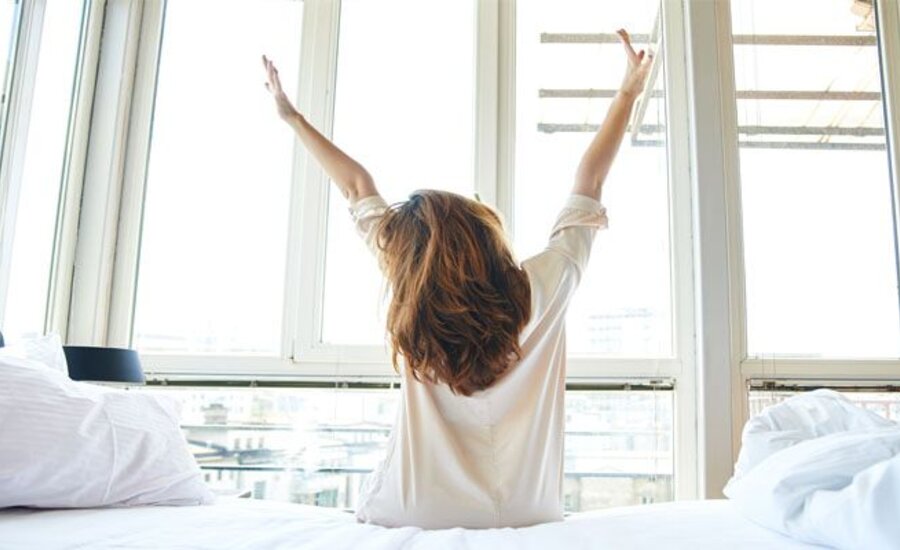 The Ultimate Bed Linen Guide
In this article, we're going over the five main types of materials used to make sheets so you can decide which is right for you based on their pros and cons. Let's dive in.
Cotton
The most common bed linen fiber is cotton.
The most affordable types are blended cotton and upland cotton. Blended cotton is a mixture of synthetic materials like rayon and polyester and low-grade cotton. Upland cotton, often referred to as 100 percent cotton, is made up of short cotton fibers. Both of these materials are likely to pill and are less comfortable than their fancier counterparts.
For quality cotton sheets, you'll want to look for long staple cotton (meaning it has long individual cotton fibers) such as Pima cotton and Egyptian cotton.
These sheets are going to be breathable and very comfortable because of their moisture wicking qualities. Plus, they'll last much longer than the coarser budget options.
When it comes to cotton sheets, look for a higher thread count for better quality.
Linen
Linen sheets are even more breathable than cotton. They are made up of flax fibers, which have a hollow core. That allows these sheets to be great at both heat retention and air permeability, keeping you comfortable all night long.
Bonus, linen naturally is naturally non-allergenic and anti-microbial, meaning it repels bacteria.
The downside to linen is that it wrinkles easily and is typically more expensive than some other material options.
Silk
Silk is also hypoallergenic and anti-microbial. In fact, it is recommended for sufferers of eczema, rosacea, and other skin conditions to help reduce symptoms.
Even though silk is cool to the touch, it is great at keeping you warm throughout the night. Plus, it's durable, luxurious and can even help your hair look better.
Superior silk sheets are made of cultivated mulberry silk which is more smooth and durable than the less expensive alternative: tussah silk.
Bamboo
For an eco-friendly household, there's no better choice than super sustainable bamboo bedding.
Bamboo must be blended with other fibers, such as rayon, viscose, or lyocell to be transformed into a fabric, so don't be fooled by "100% bamboo" advertising.
Bamboo sheets are soft, cool, and hypoallergenic in addition to their ability to fight odor causing bacteria.
Flannel
For a cozy sleep in colder climates, flannel sheets are a great option.
Flannel sheets are made from cotton yarn that has been spun loosely and brushed for softness.
Since the looseness of the fibers contributes to the quality of flannel sheets, thread count isn't a good indicator of superiority. The best flannel sheets weigh more, rather than have a higher thread count.
That's It!
Once you choose your favorite bed linens, be sure to care for them properly using this helpful guide.
For a bed you'll love, check out the great options of comforters, pillows, sheets, and more at Linen Alley.