July 29, 2018
I SLEPT ON A $27,500 BED FOR A MONTH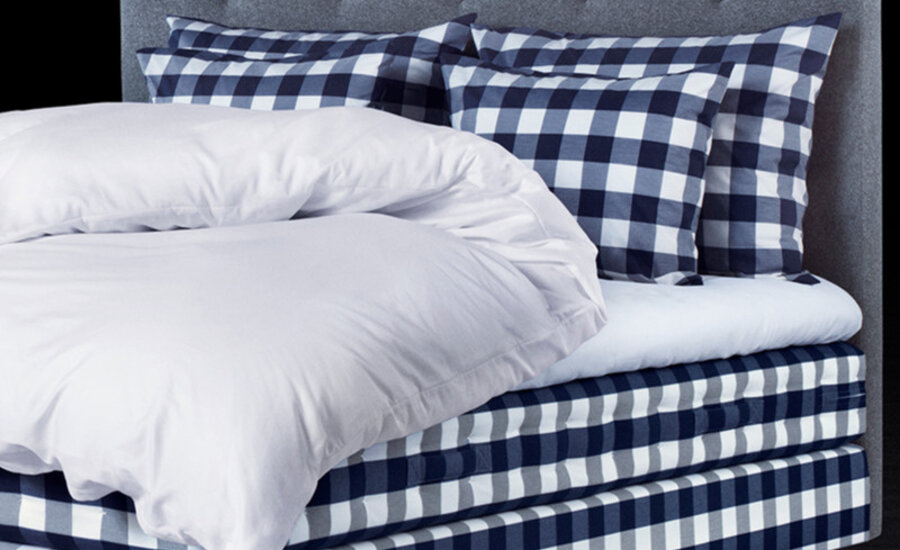 I'll never forget the first mattress I purchased for myself. It was $350 and sold to me by a slick salesman in Cranston, Rhode Island. It was a good mattress, assuredly built by a bunch of advanced machines in some far away land, each stitch programmed, each coil designed by a computer for maximum profitability.
When Hästens dropped off their queen-size 2000T bed at my apartment, it immediately became apparent that the only thing it had in common with my old mattress was the designated area in my room where it would live. Everything else was...well, let me explain.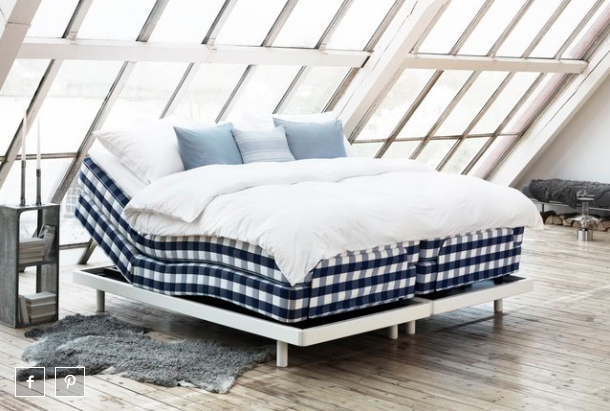 The process
Before you purchase a Hästens bed, you're encouraged to stop by one of their lofty showrooms. I picked the one in SoHo, on Grand street between Wooster and Greene. It's a typical, vaulted downtown space, but in it are 15 or so beds—some blue Gingham (what they call Bluecheck), some white. To the right of the entrance, there's a wall of pillows, a selection of sheets, and a smattering of duvets. Behind the counter sits a handsome man who'll shake your hand and graciously invite you into the world of Swedish handmade beds. Follow him.
For a product line that dips its toes well into six figures, I have to say the entire process of being fitted for the 2000T was little more pretentious than going to a lovely espresso bar—which is to say that my friends and I never once felt unwelcome in their space. What was curious, however, was that the stores typically don't advertise their prices. They have prices, certainly, but they don't have those cards you'd see at Sleepy's with big red markdowns or markups. "We want you to come in without bias, to try out each product we offer and genuinely see which one feels right for you." the sales associate explained. My backside, as it turns out, chose the 2000T. "A wise choice; it's our most popular model," he remarked.
The most popular model is subsequently a $27,500 stunner that came in three separate pieces:
The Box Spring - This is what most people would call a mattress. It's essentially what I'd been sleeping on for close to a decade.
The Mattress - This...this is where I started to have my mind blown. It's simultaneously softer and more supportive than anything I'd put my weight on before.
The Top Mattress - The cherry on top. This layer appeared to be stuffed with cotton candy and birdsong. I'd never felt unrivaled softness like this before.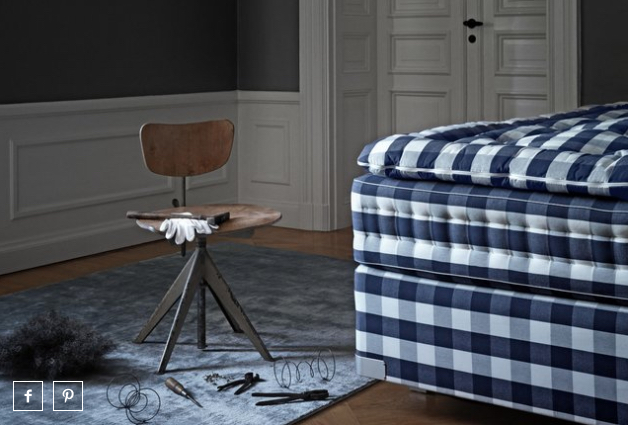 Now there's nothing terribly revolutionary here, thousands of mattresses in 3 pieces are sold every year, and many for significantly less than a Hästens. But that's about where the similarities end.
Born in 1852
Hästens has been putting Swedes to sleep since the late 19th century, a time when beds were fashioned from horsehair & hand tied twine and the phrase "Sleep tight!" was a thing that people actually said in earnest (it refers to the support rope that went underneath the mattress, which routinely slackened, requiring tightening now and again with special tools). They've had a heck of a long time to figure out how to do what they do, but strangely, a lot of the materials they use haven't changed much.
For instance, the special horsehair that fills each and every mattress has been groomed and bred for use by Hästens since Pehr Adolf Jansen received his Royal Certificate from the King Of Sweden, declaring him a Master Saddlemaker. Saddlemakers, as it turns out, were the only people who were certified to build mattresses, as horsetail hair was integral to the construction of the pads that protected royal bottoms in their royal carriages, and when you think about it, mattresses are really just kind of overgrown cushions for your whole body.
​
Fit for a king
In 1952, 35 years or so after the company received their official royal warrant from the Swedish Royal Family, it was decreed Hästens' mattresses were to be the only mattresses the Royal Family would use. I can't promise you that every partner you bring back to your Hästens bed is going to be impressed by this fact, but it definitely won't hurt.
If you do your homework you'll also find an endless list of celebrity clients, professional athletes and more who swear by Hastens. "We're generally private about our clientele," explains Bob Cooper, VP of North American Sales for Hästens, "There are several hotels that carry our line in their high-end rooms, and it's really not that uncommon to see a musician or athlete on tour order a bed after spending a night on one."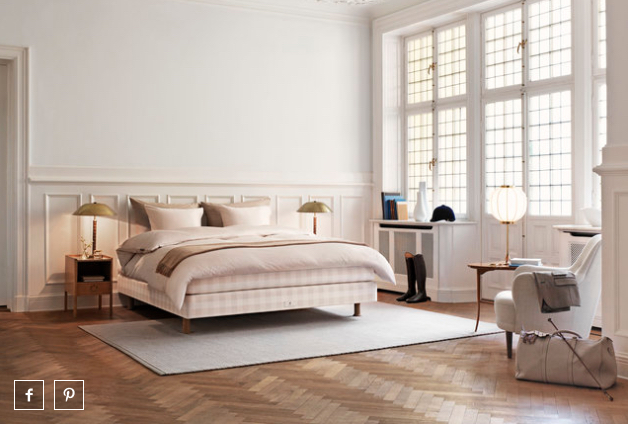 Brass tacks
Everyone I talk to about the purebred mattress currently stabled at my place has the same question: "Well? Is it worth it? Do you actually sleep better?" I reply bluntly that I, in fact, do.
For the first time in my life, I awake in the same position I fell asleep in. Although this doesn't sound like much, it is a huuuuge development for me. Anyone who's ever shared a bed with me knows that I'm a chronic tosser and turner... not quite a flailer, but in no way, shape, or form do I sleep like a log. The 2000T has—through either engineering or placebo—actually changed the way that I go to sleep. The good folks at Hästens explain this phenomenon as a result of the astoundingly even support that their approach to mattress making provides. And although I'm a convert, a true believer, I still can't help but feel a bit skeptical.
Allow me to explain, as the analogy in my mind is pretty simple: when you have a beautiful suit tailored for you, it undoubtedly costs more than if you purchased one off the rack. Even if those two suits end up being the EXACT same measurements, 9/10 people will say that the suit which they had tailored is the suit that they'd prefer to be wearing. Although there is zero difference between the suits, they'll report feeling more confident in the one they've had tailored. Is this purely psychological? Yes. Does it really work? Absolutely.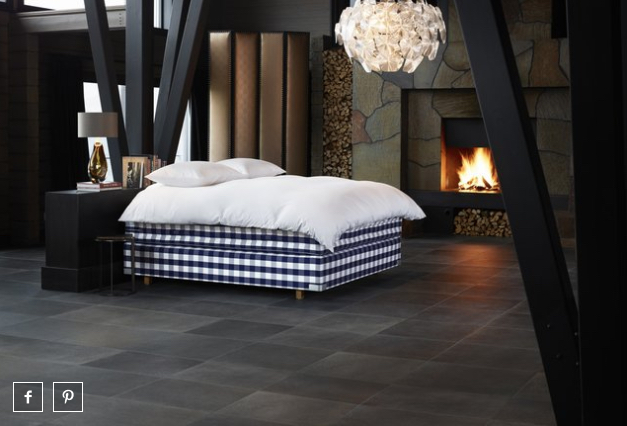 Buying a Hästens bed represents a significant (read: financial) change in the way that you think about sleep. It takes what is for many a piece of furniture and turns it into an expertly crafted tool with which to execute the act of snoozing. It quite literally shifts your perception of sleep as a requisite practice to a major priority in your life. Throughout the month of sleeping on the 2000T I found myself getting visibly excited to go to bed. It became an event, an activity worth celebrating, an occasion.
Going to bed before the Hästens H2000T was just going to bed. Now? It's something I rush towards.
Could you have a great night's sleep on a $350 mattress from Rhode Island? Sure. I did pretty well with it for years, and I'll do pretty well when it comes back in a few weeks. But knowing that the Hästens mattress is in my house tonight, for the last few days of the loan, makes me inherently confident that tomorrow I am going to wake up feeling fantastic.
Originally written on 6/22/2015 by Ted Gushue, Executive Editor of Supercompressor, and his new puppy has only tried to sleep in the Hästens mattress twice. Watch his criminally luxurious tale unfold on instagram @TedGushue.