March 31, 2018
The Ultimate Spring Cleaning Bedroom Checklist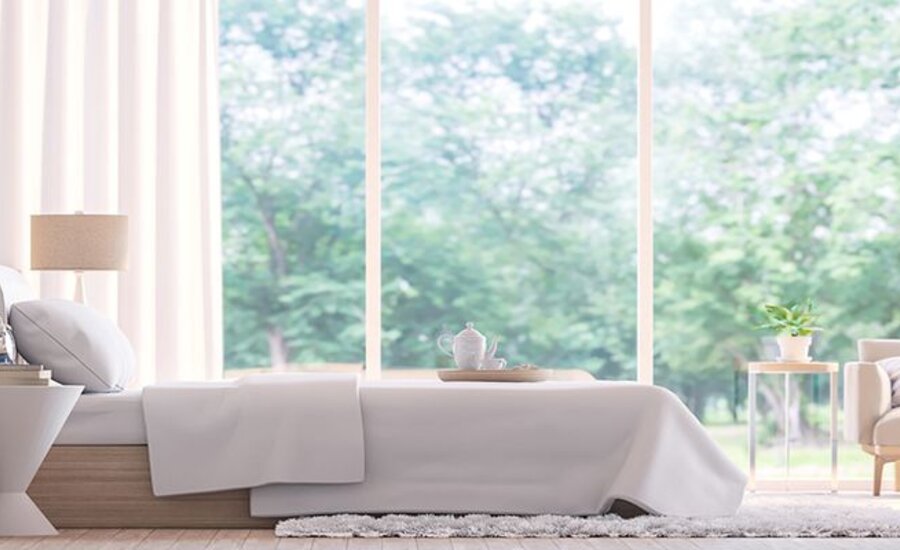 Clean the Bed
Begin with your bed. Whether your sleep on a Beautyrest or a Tempur-Pedic mattress, you'll be far more comfortable on clean sheets. Strip the mattress and wash your bedding, including both sheets and pillowcases. Wash your pillows for good measure. Keep in mind that some fine linens and pillowcases may require special treatment. While the bedding is in the laundry, clean your mattress with a vacuum attachment. Finish by cleaning the area under the bed, temporarily moving it if necessary. Make the bed with clean sheets. For a welcome refresh, add a new set of sheets from Linen Alley to your rotation. Sheets from Peacock Alley, Yves Delorme, or Matouk will grant you a wonderful night's rest.
Clean Your Dresser and Linen Closet
Empty your nightstand, dresser, and linen closet. Toss rarely-used linens and clothing in the laundry, then decide what to keep and donate the rest to charity. Wipe down every drawer and shelf with a damp cloth before folding and returning items to their proper place. This is a great opportunity to reorganize messy drawers and shelves. Store complete bed sets (sheets, matching pillowcases and duvet cover) in an old pillowcase, not only will it keep your sheets dust free but you won't have to rummage for matching sheets ever again.  Take a few extra minutes to match socks and discard leftovers.
Don't Forget Bedroom Lights
Oft-forgotten overhead lights trap dust and grime. Let light bulbs cool before removing them from overhead fixtures. Wipe the lights with a damp cloth. Return functioning light bulbs and replace any that have burned out. Next, move on to your lamps. Wipe each lamp's base, shade, and light bulb. Check the cords for dust.
Dust and Clean the Entire Room
With dusting, take a top-to-bottom approach. Begin at the ceiling, using a step ladder if necessary. You can also dust hard-to reach areas by covering the head of a broom with a rag. Dust the ceiling corners, fans, and air vents. Once you've covered the entire ceiling, begin to work your way down. Remove the drapes from your windows and wash, if necessary. Take care while wiping picture frames, outlets, mirrors, or crown molding. Follow by wiping the walls a second time, but with a damp rag. Use an attachment to carefully vacuum window blinds, sills, and screens. Wash both the inside and outside of each window with the appropriate cleaner.
Finish With the Floor
How you clean your bedroom's floor will largely depend on whether you have carpet, hardwood, or some other flooring style. Flooring finish may also impact your cleaning method. You'll find it easiest to clean surface-sealed hardwood. Begin by vacuuming all carpet and rugs. Move furniture if necessary, or use a vacuum attachment for difficult-to-reach areas. Clean hardwood based on your finish. Use a recommended cleaner, or, when in doubt, soap and water. Water and hardwood don't get along, so use a damp mop rather than a sopping wet one.
A deep bedroom cleaning will encourage sound sleep at night. You'll awaken feeling recharged and ready to tackle a new season in Jackson Hole.