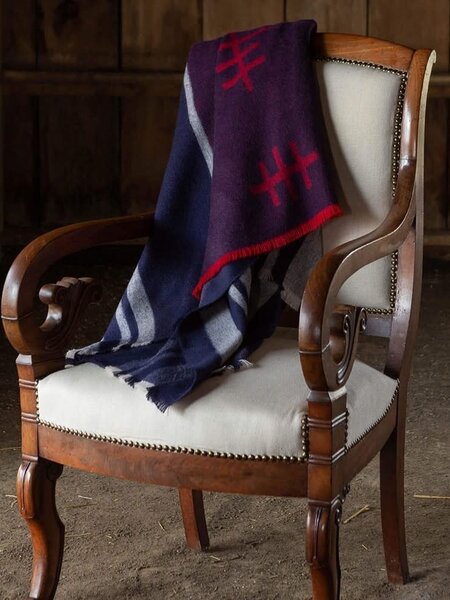 Mazing Throw-51" x 71"
$495.00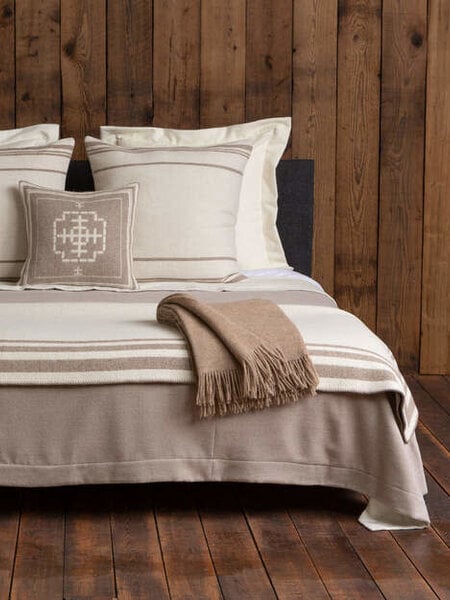 Mazing Bedding Collection
$795.00
In 2006, Alicia and her family moved from Germany to New York to breed and raise Suri alpacas - one of the world's rarest breeds. While her husband built one of the nation's leading Suri breeding programs, Alicia embarked on what would become Alicia Adams Alpaca. Alicia's work started as a hobby - a way to make use of the hundreds of pounds of shorn fiber that the farm's animals produced annually. Over a decade later, the brand is an innovative and prominent front-runner in the spaces of sustainable luxury, rare fibers, and emerging trends.
The Company
Alicia Adams Alpaca is a family business that specializes in the design and production of textiles and clothing utilizing the natural and sustainable characteristics of one of the rarest and most luxurious materials – alpaca wool. Under the auspices of a sister company, Adams Suri Alpacas Inc., Alicia Adams Alpaca boasts a herd of over 200 Suri alpacas at a beautiful farm in New York's Hudson Valley, about 90 miles north of New York City.

The alpacas are shorn yearly, and their fiber is processed into yarns for everything from homeware to accessories to clothing. All items are entirely guilt free - alpacas are not hurt or killed in the shearing process. As a brand, a family, and a farm, we do not condone the killing of animals for fur - rest assured that no animal is harmed in the process of creating Alicia Adams Alpaca's beautiful pieces.

All products are manufactured in the United States and in Peru, utilizing the incredible handiwork of local artisans who continue the pre-Incan traditions associated with alpaca fibers. In an effort to give back to them, Alicia Adams Alpaca actively supports artisan families and their communities in Peru.