January 19, 2018
Texture and Interior Design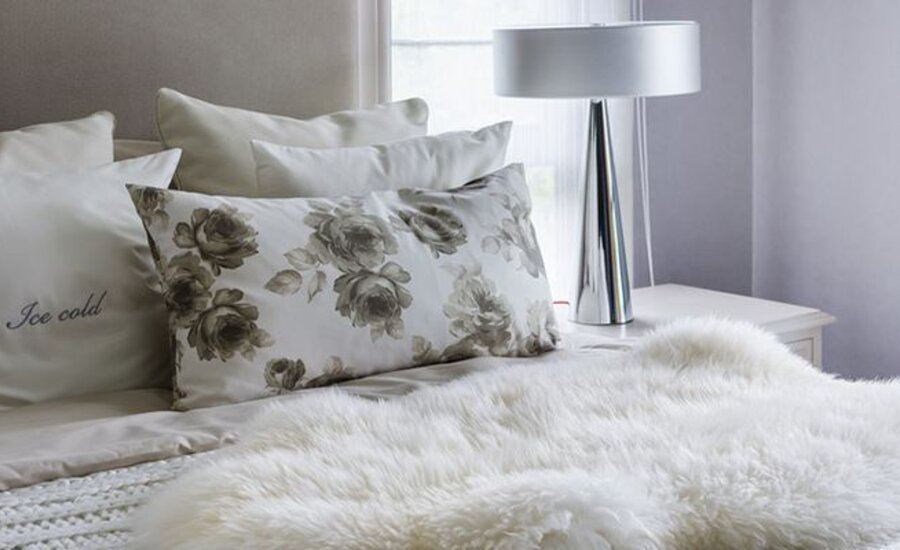 The Role of Weight
Have you ever noticed that certain types of flooring or decor look heavy? Often, the lightest objects appear to be the heaviest, and vice versa. Smooth textures make items seem lighter, while coarseness make you think heavy. Thus, polished marble floors don't seem to be particularly heavy, even though, realistically, the average person knows that marble weighs more than, say, wood paneling. In general, the more light an object reflects, the less heavy it seems. 
Temperature
In addition to evoking weight, texture influences our perception of temperature. If surfaces are smooth or shiny, we instantly assume they're cool to the touch. Softer, raised textures feel warm, even from a distance.
Texture and Color
Incorporating various textures can add a pop to any room, but it's particularly important in monochromatic settings. For example: white, airy designs are currently in style. Without a sufficient range of textures, however, this look can quickly feel stifling. Hence, the shabby chic concept, in which all elements share the same color, but different textures add visual interest. For example, smooth off-white walls compliment similarly colored wicker decorations or furnishings. 
If you're not into the monochromatic trend, choose colors based on your preferred textures. A seasonal theme may enhance consistency; for example, coarse textures and rich colors evoke the beauty of autumn.
Incorporating a Focal Point
Texture may be important, but if implemented incorrectly, it can make an otherwise pleasant room feel haphazard. Sometimes, the easiest way to harness the power of texture is to center it around a standout feature, such as an archway or fireplace. Selected textures can play off of the characteristics of the focal point. 
Bringing Outside In
Some of the most effective textures make you feel like you're in the great outdoors, even when you're lounging comfortably inside. Seek inspiration in the varied textures found in nature, and strive to carry at least a few of these concepts into your home.
Texture For Every Surface
From wall decor to flooring, texture can influence every corner of your room. Complimentary textures tend to be most effective; for example, cashmere and velvet look lovely together. Be especially cognizant of texture as you choose comforters & pillows to match your furniture. A velvet pillow may feel jarring when paired with a leather sofa.
Applying Texture to Interior Design in Jackson Hole
A few tweaks can instantly change the look and feel of your home. As you shop at Linen Alley in Jackson Hole, keep an eye out for fine linens from Matouk. Peacock Alley, and other top designers. You'll be impressed by the subtle, yet powerful visual effect they deliver by way of texture.