September 04, 2016
Linen Alley: Guide to Buying Sheets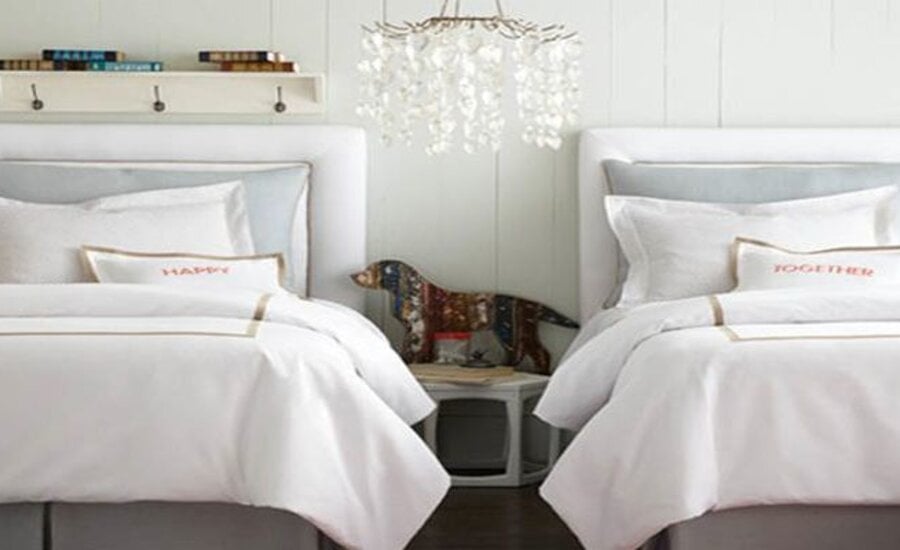 Think About Skin Sensitivity
Polyester sheets are very affordable, but they aren't as breathable as cotton — and they tend to irritate sensitive skin. Cotton can be incredibly comfortable, but it depends on the type. Many people prefer certified cottons such as Supima and Egyptian. However, non-certified cottons can also be quite comfortable if the thread count is high enough.
For Thread Count, Higher Isn't Always Better
Thread count is determined based on the number of horizontal and vertical threads included in each square inch of fabric. High thread count is definitely a good thing, but there is such a thing as too high. The most comfortable sheets have thread counts of between 200 and 800. If price is a top consideration, you'll want to look for a thread count of between 200 and 300, ideally from a top brand such as Peacock Alley or Matouk. For sheets with lower thread counts, it's important to look for combed cottons, which are stronger and more comfortable because they lack short fibers.
Choosing the Right Design
Comfort is most important, but appearance should also be a chief consideration when purchasing sheets at Linen Alley. Look for crisp and clean designs, such as the contemporary appearance of Linen Alley's popular Bloomsbury Stripe Sheets. Yves Delorme and Raffaello are also known for their attractive sheets. When in doubt, select understated sheets that complement the unique look of your comforters, coverlets, and decorative pillows.