August 05, 2017
How to Perfectly Color Coordinate Bath Towels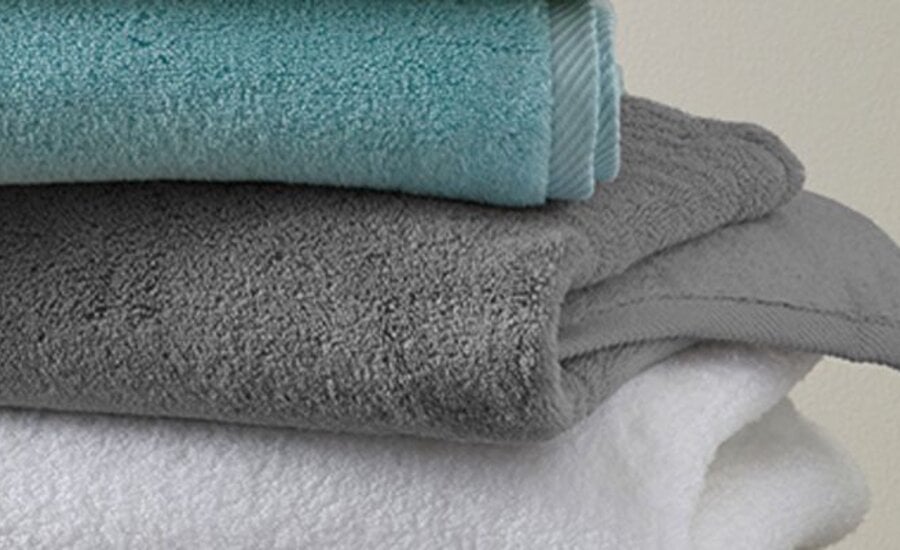 When it comes to interior design, is it the subtle things that really make a statement.
Color coordination is a very important element to master, especially when it comes to the smaller items around your home.
Bath towels are a great example.
If you are used to entertaining guests, having nicely matching and coordinated towels will help to make a great impression.
Color-Coordinating Your Bath Towels
When you think about color coordination, it's not just about making sure all of the towels on display are of the same color and shade.
It's the more subtle nuances that can really make a difference.
Consider the Base Colors of your Bathroom
When choosing the best color towels, you need to consider the base color of the room. Then, find a shade of towel that complements it.
For example, if your bathroom is predominantly white or neutral in its shade, then stay clear of white towels. Instead, invest in a splash of color. This will give the room a much more completed and stylish look.
For example, greens and oranges both compliment yellow, but do not work well together.
Think About Mood
Every room you decorate has a mood that it promotes, a feeling that the color schemes and decorations promote.
When it comes to your bathroom, the color of your bath towels goes a long way in determining the mood of the room. Go with a single, dominant color and use another shade to act as a compliment.
Pastels are a nice calming shade that will help promote a relaxing atmosphere. Bold and striking colors, especially if used as the dominant shade, can make your bathroom a busier. This may not fall into the tastes of everybody that visits it.
Shade Your Towels According to Size
Another great way to color-coordinate your bathroom is to use the full spectrum of the color you have chosen for your towels.
For example, if you have towels, face cloths, and hand towels, then you can make use of shading to give an extra depth to your bathroom. Start by using the darkest shade for your largest towels, and tone it done as the size decreases.
Think Outside Towels
When talking about color-matching your bath towels, you also need to remember that there are other items in the bathroom.
These include bath rugs, mats, shower curtains, and, guest/finger towels. Each of these items needs to be brought into the same theme as your towels. This will help to promote a feeling of continuity through the room.
Shy Away From Extremes
If you are serious about color coordination, then you need to make sure you stay away from extremes.
Having only soft and plain colors can leave your bathroom feeling lifeless and boring. On the flip side, too many bright colors and vibrant patterns can make it look busy.
If you are ready to get your bathroom color coordinated today, then we are ready to help you.
Come and check out our array of bath towels and more and see how easy it can be to get every room in your home on the same page.