September 13, 2017
4 Health Benefits of a Tempur-Pedic Mattress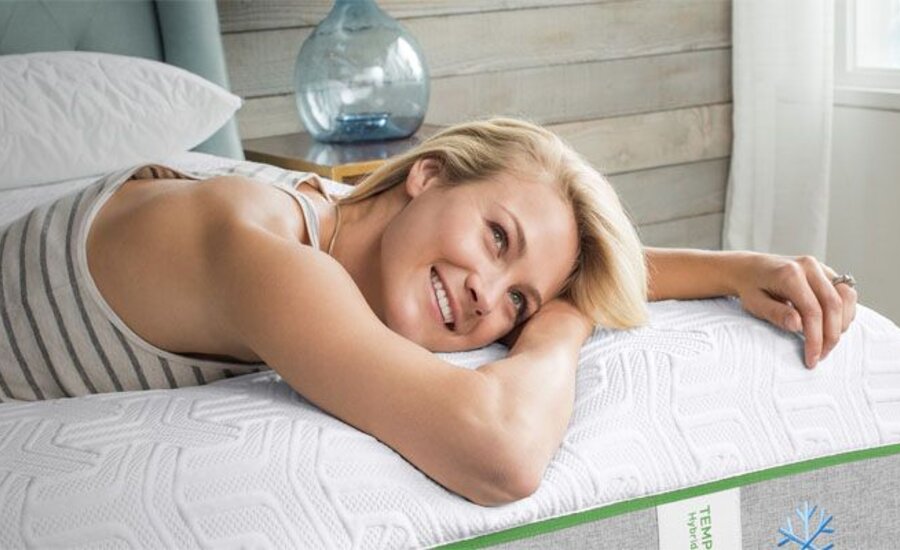 1) Pain Relief
Tempur-Pedic uses viscoelastic/polyurethane foam which was created by NASA. This material is proven to help control pressure and temperature. The way this foam shapes to the body allows you to sleep all through the night pain-free.
The mattress will conform to your body no matter what position you're sleeping in. This helps alleviate any pain you may feel in your body's pressure points. Along with conforming to your body, your bed will also help keep your body temperature regular so you don't have to worry about waking up sweating, or toes that feel like ice.
2) Tempur-Pedic's Spine Alignment
As mentioned before, the famous material used to create these cloud-like mattresses conforms to your body's shape, hugging every curve properly.
Many customers claim that they have less back pain with their Tempur-Pedic mattress. The way the mattress cradles your body helps keep your spine and neck aligned, decreasing any uncomfortable pain you may have felt in the morning from your old mattress.
Along with the amazing comfort of the mattress, you can also receive even more comfort and alignment from Tempur-Pedic by purchasing their pillows. They have many different shapes and comfort options to choose from, so you can find the perfect fit for your needs!
3) Allergy Relief
Not only is a Temur-Pedic mattress capable of decreasing discomfort in your back and neck, it also can help decrease your allergy symptoms.
When you get a good night's sleep during allergy season, you are helping your body heal and strengthening your immune system. As stated earlier, this mattress keeps your whole body aligned properly. This can help with congestion, migraines, and watery eyes.
The material also prevents dust mites and any other allergens from building up in the mattress. Are you convinced this is magic yet?
4) Motion Transfer Reduction
Perhaps you are someone who is suffering from lack of sleep due to your partner's tossing and turning throughout the night. Well, we have good news for you!
The memory foam has the ability to limit the movement of a restless sleeper. So, whether your partner is having crazy dreams, or just gets up a lot in the middle of the night to use the bathroom, you will be sure to go undisturbed.
Final Words
The average human will spend about a third of their life sleeping. Spending a third of your life laying on something that doesn't completely satisfy you, or even causes you pain decreases your quality of life.
Stop wasting a third of your life on a mediocre mattress, and invest in a Tempur-Pedic today.